---
With our diversified team we can offer all the qualifications and expertise you would expect from a boutique Insurance Firm. Our team is full of hard-working and dedicated professionals that are industry leaders in their fields. We are committed to being specialized, experienced and innovative.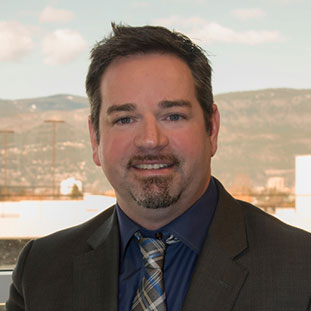 Jason Netherton
President & Advisor
Jason is the President of Insure Wealth Group Inc. He has been working in the insurance and investment industry for the past 17 years and is continuing to grow Insure Wealth Group Inc. across British Columbia and Alberta. Jason has tremendous experience in life, disability, and critical illness insurance planning as well as segregated funds. He is nicknamed the 'heart surgeon' of the office as he specializes in corporate life insurance planning using a number of insurance strategies to help business owners with effective tax planning as well as estate planning. Jason is a member of ADVOCIS (The Financial Advisors Association of Canada) and is currently working on his CLU designation. If he is not in the office, you can find him in the outdoors or at the hockey rink spending time with his wife and three children.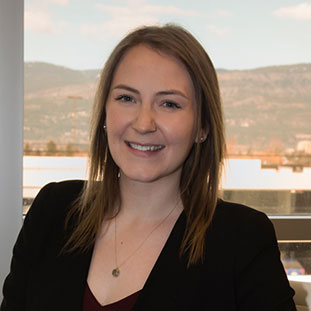 Saskia Mogen
Executive Assistant & Advisor
Saskia began at Insure Wealth as an assistant in 2014. Since then, she has shown tremendous drive and initiative and successfully passed her life licensing exam in 2015. Now a licensed Executive Assistant, Saskia is the oil that keeps this machine running. She is extremely organized and assists all the advisors on their back end work and maintaining relationships with clients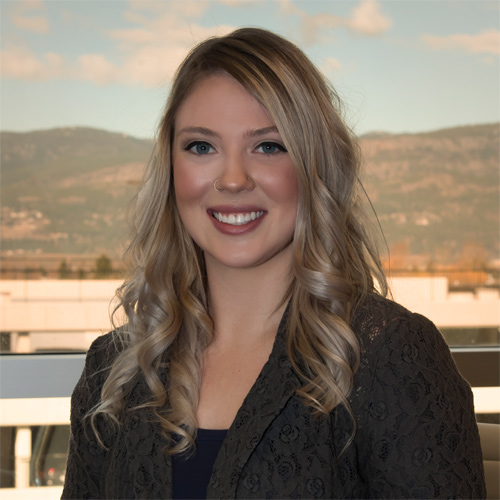 Rachel Amon
Office & Administrative Assistant
Rachel is the newest team member to Insure Wealth. She grew up on a ranch in Saskatchewan near the Manitoba border and graduated from Medicine Hat College in 2016 with her Financial Services Diploma. After moving to Kelowna in the beginning of 2017, she has started working with Insure Wealth as the Office and Administrative Assistant. She is currently studying for her LLQP exam to become a licensed Advisor. Rachel is excited to settled into Kelowna and explore the Okanagan.
Kara Rosart
Advisor
Kara became a licensed Insurance Advisor in 2004 and Realtor in 2006. She has continued to pursue her career as a professional business woman with great passion, versatility, ingenuity, and complete honesty. Kara now works alongside Insure Wealth Group Inc. She believes that proper insurance and estate planning is vital in protecting yourself and your family. Kara is well known among friends and colleagues as someone who goes out of her way to help another; this is especially reflected in the way she works with her clients-- going the extra mile to make your dreams come true!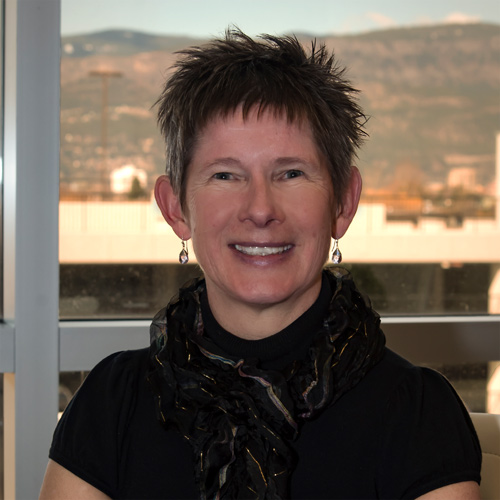 Lisa Jaffary
Advisor
Lisa has been helping individuals and business owners with their insurance planning since 1990. Lisa is a vital part to our team as she specializes in health trusts and helping local business owners through insurance planning. She works with the majority of accounting firms in Kelowna. Lisa co-writes the column 'Dollars & Sense' in the Kelowna Daily Courier. In addition to her local presence in the community, she is ranked nation-wide as top 3 in her field of health trust planning.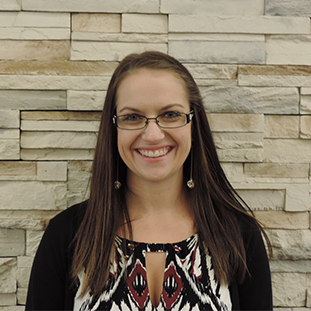 Sara Wilson
Accounting & Payroll
Sara graduated from Okanagan College in 2010 with her Bachelor of Business Administration Degree, majoring in Accounting. Since then she has worked in the Accounting/Bookkeeping industry for the past 7 years. Last year she opened her own company, Abaci Business & Tax Services, which covers personal tax, full cycle bookkeeping, and Notice to Reader Corporate tax files. She has been with Insure Wealth since the beginning, and has been working with Jason for the past 10 years. In her spare time she enjoys everything the Okanagan has to offer, from golfing, to wine tasting, to camping.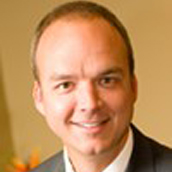 John van Limbeek
CFP,
Investment Advisor,
IPC Securities Services
John and his wife Becky have made Kamloops home since 1996 and now have 2 boys. John developed an interest in the Financial Services Industry when he was still involved in the Forest Industry. During that time John had already committed to the CFP Certified Financial Planner Education Program. John joined Abbott Wealth Management in 2007; in 2008 John earned his Branch Manager Certificate and in 2010 John completed the CFP Program. John is now a full partner of Abbott Wealth Management Inc. and is completely dedicated to his clients and the Abbott Wealth Management investment discipline. John's passion within our company is to create, implement, and monitor financial and retirement plans.
D. Mark Bertoli
CPCA,
Investment Advisor,
IPC Securities Corporation
Mark's home is Kamloops as he enjoys the people and the recreational activities of the area. Mark's background is business and he owned and operated a number of successful businesses through the B.C. Interior. These businesses consist of operational companies and commercial real estate development firms. With this vast business experience, Mark brings a hands on approach to tax, as well as corporate and estate planning for his clients. Mark joined Abbott Wealth Management Inc. in 2003 as a full partner and has worked with his associates to bring Abbott Wealth Management to where it is today.
Mark.bertoli@ipcsecurities.com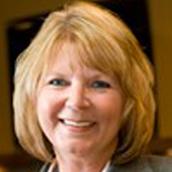 Sandy Vollo
FLMI, ACS, AIAA, CPCA
Advisor
IPC Investment Corporation
After the closure of Manulife Financial in Kamloops her career path changed and was fortunate to become a Team member of Abbott Wealth Management. Since that time she has worked to obtain her Mutual Fund Registration, Life & Accident & Sickness License, and her CPCA designation (Certified Professional Consultant on Aging). Sandy is currently a valued partner of Abbott Wealth Management Inc. She greatly values the relationships that she has formed with clients and enjoys working with them to achieve their financial planning goals.
Your Financial Future's In Good Hands
Our goal at Insure Wealth is to help your insurance and investment needs to best fit you, your family, or your business.