---
With our diversified team we can offer all the qualifications and expertise you would expect from a boutique Insurance Firm. Our team is full of hard-working and dedicated professionals that are industry leaders in their fields. We are committed to being specialized, experienced and innovative.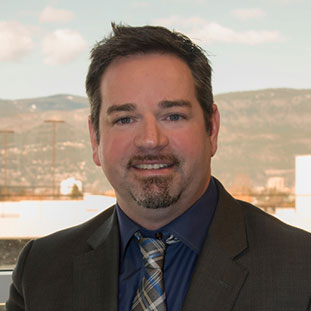 Jason Netherton
President & Advisor
Jason is the President of Insure Wealth Group Inc. He has been working in the insurance and investment industry for the past 17 years and is continuing to grow Insure Wealth Group Inc. across British Columbia and Alberta. Jason has tremendous experience in life, disability, and critical illness insurance planning as well as segregated funds. He is nicknamed the 'heart surgeon' of the office as he specializes in corporate life insurance planning using a number of insurance strategies to help business owners with effective tax planning as well as estate planning. Jason is a member of ADVOCIS (The Financial Advisors Association of Canada) and is currently working on his CLU designation. If he is not in the office, you can find him in the outdoors or at the hockey rink spending time with his wife and three children.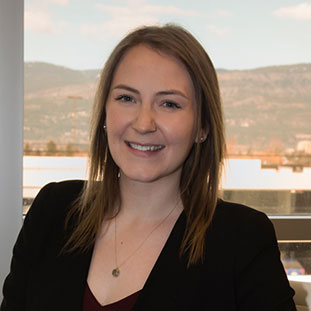 Saskia Mogen
Executive Assistant & Advisor
Saskia began at Insure Wealth as an assistant in 2014. Since then, she has shown tremendous drive and initiative and successfully passed her life licensing exam in 2015. Now a licensed Executive Assistant, Saskia is the oil that keeps this machine running. She is extremely organized and assists all the advisors on their back end work and maintaining relationships with clients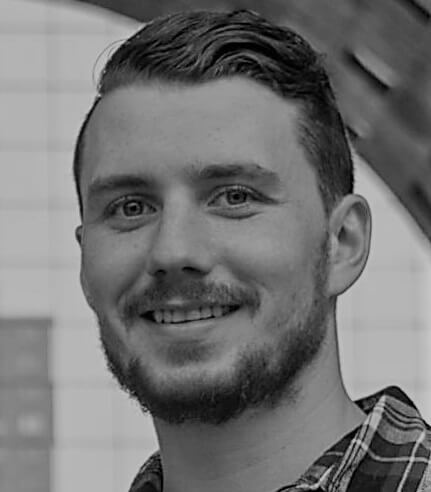 Anthony Haines
Advisor
Anthony is Insure Wealth's newest team member. Born and raised in Kelowna, he graduated from Okanagan College earning his Bachelor of Business Administration with a speciality in Finance. Eager to start his career, he began working with Insure Wealth and successfully passed is LLQP licensing exam. Now a licensed advisor, Anthony assists Jason with client meetings and preparing retirement plans. Don't let his young looks fool you—his understanding of investment markets and desire to make a name for himself in the industry has set Anthony up for the success and drive to undertake clients' dealings. Outside of the office, you can find Anthony enjoying the mountains and wilderness that the Okanagan has to offer.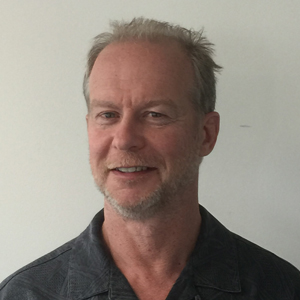 Glen Herman
CPA, CMA & Board Advisor
Glen is a results focused tax accountant with business experience in public accounting, auditing, tax planning, strategic planning, and business development for domestic and international operations. Glen has a refreshing approach to client relations. He is committed to delivering clear communication to clients and is always willing to go the extra step to help educate clients along the way. His clients value the leadership role Glen plays and his ability to develop a big picture plan. Glen commutes from his Penticton office to support clients in Alberta and British Columbia. His public practice experience includes: accounting, tax work, and management consulting. He has corporate experience in financial analysis; activity based costing, financial modeling, growth strategies for the IT industry, project management and leadership for financial system implementations. Glen also has numerous years of tax experience with Canada Revenue Agency in senior audit, head office appeals, and as in-house instructor of tax courses. Glen is a family man and in his spare time he enjoys a healthy dose of culture, mountain biking and skiing. In 2014, Glen successfully completed his first, and possibly last, distance triathlon Challenge Penticton.
Maria Nathanail
Board Advisor & Lawyer
Maria practices primarily in the areas of corporate finance, capital markets and securities regulation, as well as business and corporate commercial law. Maria has represented both public and private clients in respect of mergers and acquisitions, equity (public and private) and debt securities financings, corporate reorganizations and corporate structuring with a particular interest in the exempt market. In addition, Maria has advised on corporate governance issues, disclosure matters and regulatory compliance. Maria's practice is focused on advising start-up and junior private companies and mutual fund trusts through all stages of business including initial organization and formation. Maria is a member of the Securities Law and Business Law subsections of the Canadian Bar Association and is also on the Advisory Board for Child Rescue North America and participates in the Canadian Bar Association Mentor program. Maria is the Corporate Secretary of private and publicly traded companies.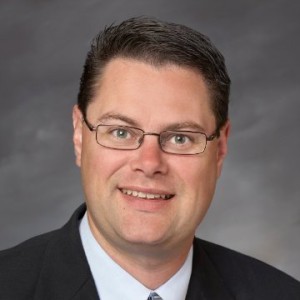 Chris Geldert
CPA, CA, Tax & Estate Consultant
Chris received his Chartered Accounting designation in 2000 and completed the Canadian Institute of Chartered Accountants In-Depth Tax Course. He was a tax manager with a major accounting firm, specializing in tax planning for high-net worth individuals. In 2003 Chris joined the insurance world as a Tax & Estate Planning professional; first with Standard Life and later Transamerica Life Canada. In this role he specialized in assisting advisors develop and implement insurance related strategies specific to business owners and other high-net worth individuals. Chris became an independent insurance advisor in 2012 and is licensed from B.C. to Ontario. As an independent licensed advisor, Chris continues to develop and implement strategies to create, protect and transfer wealth for business owners and other high-net worth individuals. Chris provides the technical accounting background for our Insure Wealth Group Inc. clients.
chris.geldert@financialhorizons.com
Your Financial Future's In Good Hands
Our goal at Insure Wealth is to help your insurance and investment needs to best fit you, your family, or your business.