… and encouraging others to get involved.
Tuesday, September 11th, Insure Wealth Group was honoured by a visit from Kelsey Serwa so she could accept our $1000 donation to her KSER Scholarship program!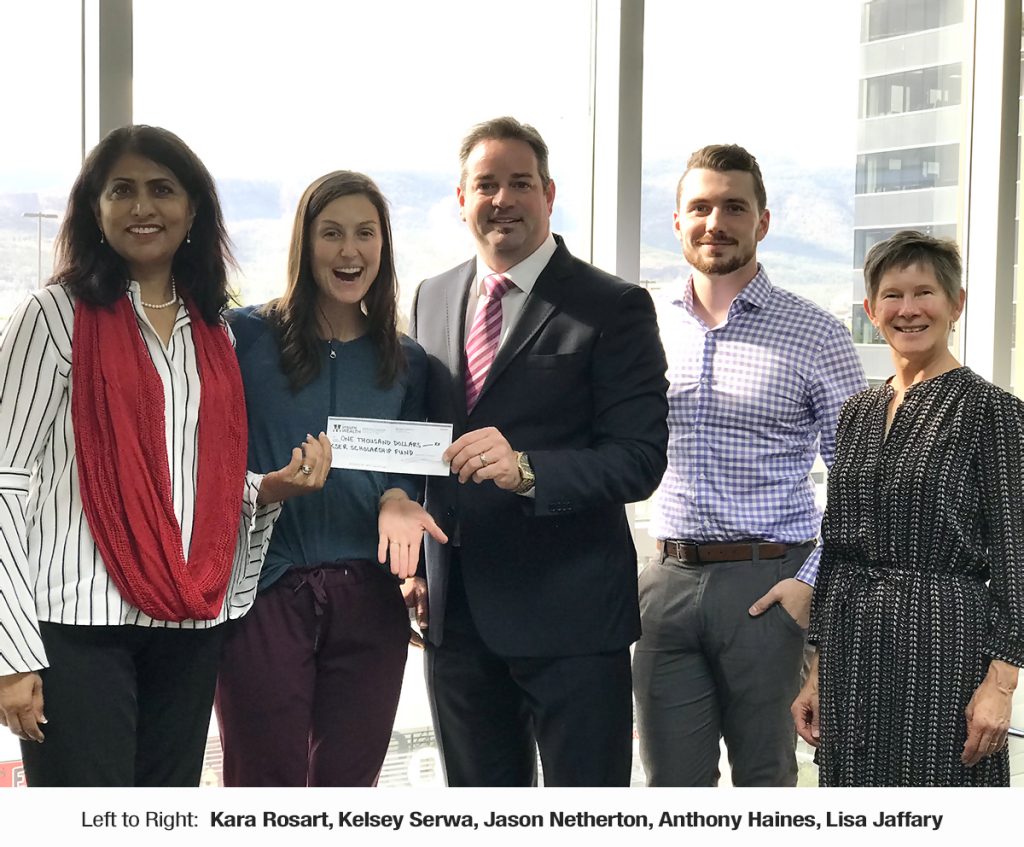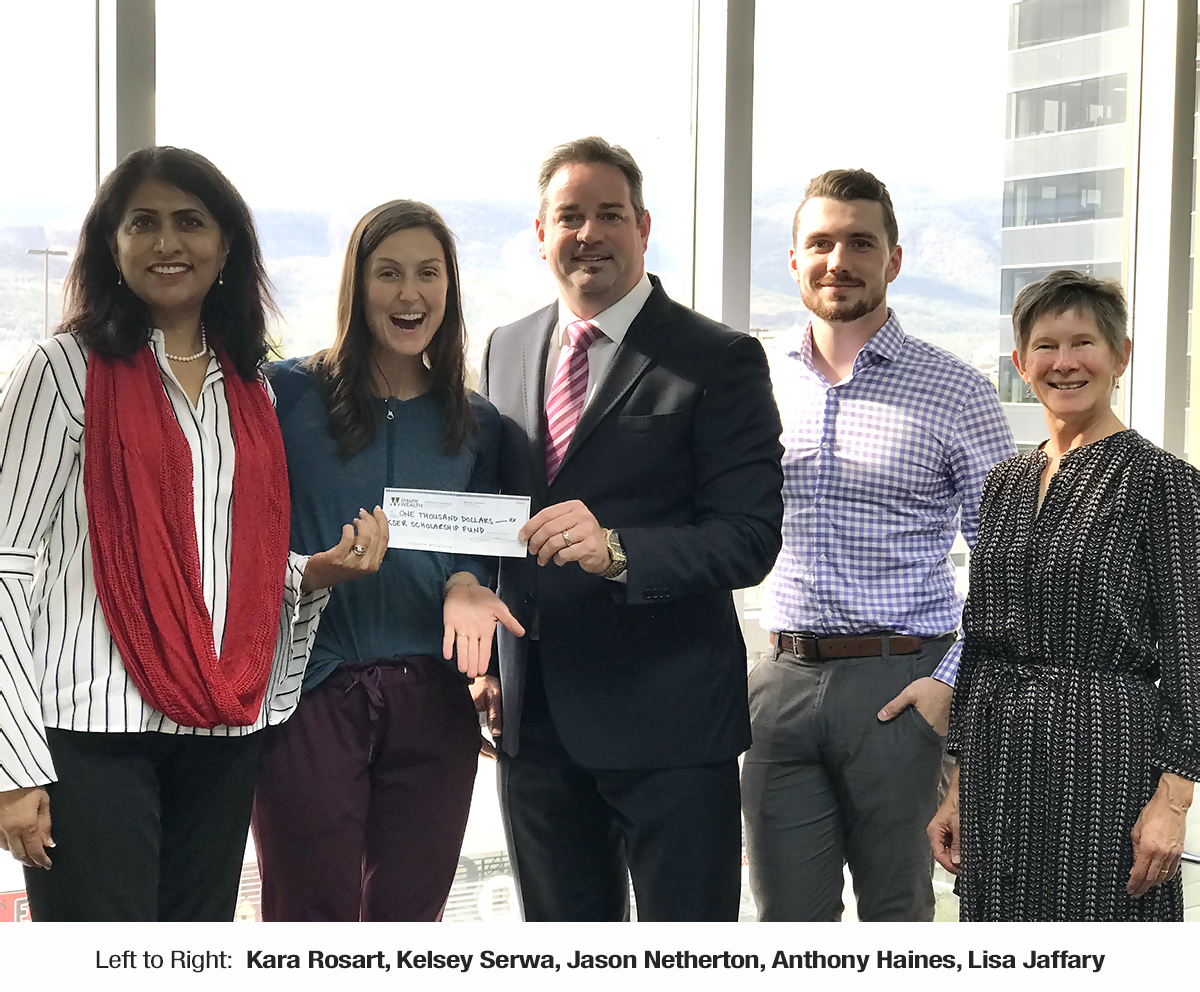 During Kelsey's visit the team at Insure Wealth had a chance to speak with her and learn more about this amazing venture.  They also wanted to mention Big White Ski Resort, because they're the ones that introduced them to Kelsey!
The KSER (Kelsey Serwa) Scholarship fund supports Grade 12 student athletes who are graduating in Kelowna. These students are in hot pursuit of excellence in athletics and academics.
During Kelsey's visit to the Insure Wealth offices, she said "All of the money collected through this fund is for kids in Kelowna … it's all local."
Kelsey's mission is to help relieve some of the financial burdens associated with fully committing heart-and-soul to an athletic and academic career. Something she knows a lot about as she followed her dreams to earning 18 World Cup podium finishes plus, as most of us know, she is a Gold and Silver Olympic champion!
Something you may not know about Kelsey; she is also the only ski cross athlete in the world to win multiple Olympic medals!
Jason Netherton, Founder and Active Partner of Insure Wealth Group, resonates with this cause because he has children that are all very active. Both of Jason's sons are hockey goalies. Rhys, 14, is already competing at the RHA Nationals with the Canadian Sport School Hockey League, and younger son Asher who's 9, is playing with the Kelowna minor hockey association. Jason understands the commitment and cost that goes with supporting youth in their athletic journey!
We were delighted to hear Kelsey tell us; "The scholarships are actually given out in $1000 increments so you guys just supported one entire scholarship for one lucky graduate."
We would like to encourage others to check out this fantastic program at kelseyserwa.com, and perhaps join us in supporting Kelowna's young athletes!
You can also donate through the Central Okanagan Foundation, making a note that it's for the KSER Scholarship program.
If you have an upcoming graduating teen, you can download the application form from Kelsey's website.